PROJECTS
Each project has its own profile on Facebook. Welcome!
Projects – Development of skills related to digital education in the field of entrepreneurship – KA1 Adult Education and "Academy of Innovation and Start-ups. From the garage to the 20 "Wig (NCBiR), as well as the Akcja.Aktywalizacji! have their own profile, including the main profile of our Foundation
Project: Action activation!
newID sp. z o. o. in partnership with Fundacja im. Zofii Zamenhof and HEDEA Krzysztof Osiecki is implementing a project entitled ACTION ACTIVATION! co-financed by the European Social Fund under the Regional Operational Program of the Mazowieckie Voivodeship for 2014-2020, Priority Axis IX. Supporting social inclusion and combating poverty, Measure 9.1 Social and professional activation of excluded people and counteracting social exclusion.
The project is implemented in the period: 01/06/2021 – 30/06/2023
The main goal of the project is: social and professional activation, increase of social competences and increase of employability of 80 unemployed people, over 18 years of age, at risk of poverty or social exclusion, living in the following poviats: makowski, ostrołęcki, ostrowski, Płocki and Przasnyski.
What we offer?
1. Diagnosis of the individual needs of a project participant determined during individual meetings with a career counselor and a psychologist;
2. Group Social Competence Workshops (a hot meal is provided during the classes);
3. Vocational courses (a hot meal is provided during the classes and a training scholarship is granted for participation in the course);
4. Individual meetings with an employment agent;
5. 3-month professional internships (participation in an internship is entitled to an internship scholarship)
Participation in the project is free!
Project: Dialogue for future: building communication bridges
KA205 – Strategic Partnerships for youth.
Project partners:
Zofia Zamenhof Foundation – leader
The Ukrainian Center of the Future (UCF) – Ukraine PRISMS – Malta
Citizens Association United Youth – North Macedonia Short description of the project:
New circumstances in which we come to live create new challenges. Our project "Dialogue for Future" is to respond to them. Our goal is to support the social integration of young people by developing their so-called future skills and intergenerational dialogue skills to help them feel confident in a changing world and find common ground with their peers, family, various representatives of their communities, other countries and cultures. Our activities are directed mainly to young people aged 15-30, with an emphasis on young people with low qualifications and people at risk of social exclusion.
Project goals:
developing youth skills to enable open dialogue between generations, cultures and people from different social strata, and to promote tolerance, active cooperation, effective self-organization, which are required for young people to feel confident in the future, as well as being active and self-fulfilling through the implementation of an innovative course-program called "I am a man of the future"
provide theoretical basis, best practices and innovative materials / methodological instruments for young people / for employees: social, non-governmental organizations and educational organizations to conduct these trainings as a result and results of the project's work.
Project number: 2020-2-PL01-KA205-082707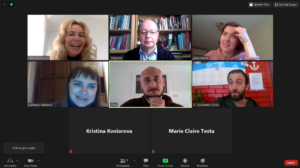 Project on-line meeting on 9 November 2020
Project: Development of skills related to digital education in the field of entrepreneurship – KA1 Adult Education
Digital innovation is a topic that is very relevant today. However, in order for individuals to be able to operate in the field of digital innovation, they must first be highly skilled in new technologies. If you don't know how to use digital technology, you can't expect to play a role in its innovation.
NGOs, i.e. civil society organizations, the third sector, social service providers, non-profit organizations, charities, social enterprises, etc. constitute a very important sector of our social economy, influencing millions of people in Poland and all over Europe. However, NGOs and their employees, as well as volunteers, also need to update their digital skills. Moreover, the groups they typically serve, ie low-income communities, refugees, people with disabilities, the elderly, young people from underdeveloped areas, etc. are far less favored in terms of digital skills and access to new technologies. Consequently, the NGO sector not only needs better digital competences itself, but they also play a key role in spreading digital innovation practices to the most marginalized and disadvantaged parts of our society.
The overall goal of our project is to exchange best practices in order to shape the basic educational framework for digital competences in the NGO sector, also at the European level. We cover many different topics related to technology for the social good. This will contribute to efforts to improve the digital skills competences of NGO staff and volunteers. It will provide them with accessible digital skills training and lay the foundations for a pan-European standardized EU digital skills curriculum.
The activities included in this project are:
– Define and research current best practices in digital skills and strengthen our own educational and methodological skills.
– Organize and analyze the results of the information gathered to identify areas of greatest need, best practice, key content, and begin shaping a basic digital skills framework for NGOs.
– Continue shaping the basic educational framework for NGOs by identifying existing and future content for a potential curriculum that would guide the NGO on its path to digital transformation.
– Needs and skills acquisition to enrich our other projects that are still ongoing.
The main result we expect from our project is that it will contribute to the development and enhancement of digital education programs that serve an extensive network of NGOs. We expect to learn from each other about digital skills, identify needs, find effective ways to further cooperate by exchanging ideas, practices and experiences.
We hope to achieve the following long-term benefits:
– improving the digital skills of adult learners in the social sector to reduce the digital skills gap and gap;
– online participatory learning and online social learning integration,
– mutual learning and self-education in digital skills programs;
– stimulating non-governmental organizations to improve digital skills and professionalization. We would also like to emphasize the importance of international contacts resulting from the implementation of the project and the related exchange of experiences. Through cooperation with European non-governmental organizations, we want to raise the level of knowledge about adult education, in particular new technologies, and develop our competences to better respond to the needs of the social groups we train.
On September 19 – 24, 2020, a group of Foundation members participated in the "Entrepreneurial School – Educating for the future" training in the Inercia Digital organization in Spain.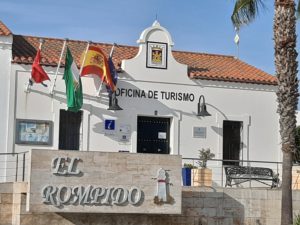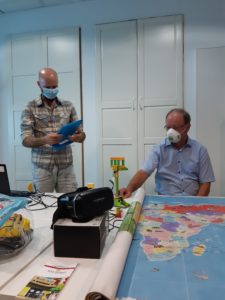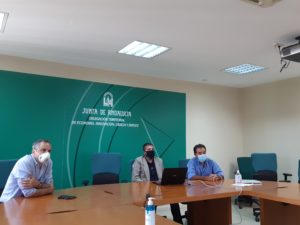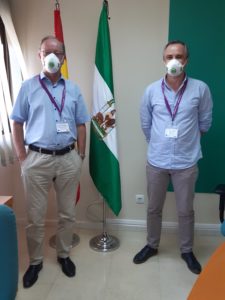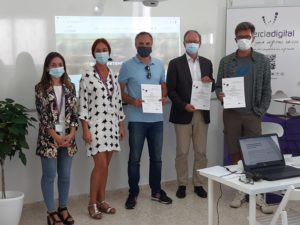 On July 5 – July 12, 2021 members of our Foundation participated in the training "Collaborative work in education to have a successful entrepreneurial experience" organized by Inercia Digital from Spain as part of the project: Development of skills related to digital education in the field of entrepreneurship – KA1 Adult Education. In the charming El Rompido, we had the opportunity to participate in workshops that deepened our knowledge about entrepreneurship and gain knowledge about project development, using the right tools. We were also able to exchange experiences with the entrepreneurship center in Huelve and learn from their good practices.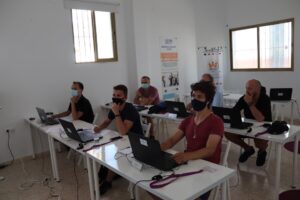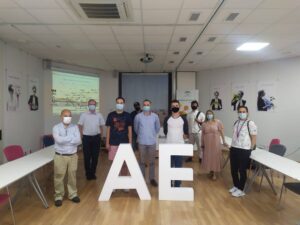 Project: "Patostreaming" counteracting pathological cyber streaming attitudes amongst youth.
The project has just started and is lasting 24 months.
The project leader is the Zofia Zamenhof Foundation.
They participate as partners:
CNIPA PUGLIA – Bari, Italy
SUMY STATE UNIVERSITY – Sumy, Ukraine
NATIONAL ASSOCIATION OF MUNICIPAL CLERKS IN BULGARIA – Sofia, Bulgaria Short description of the project: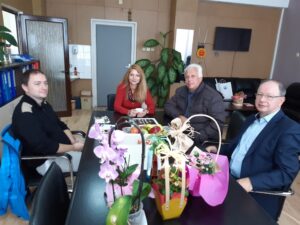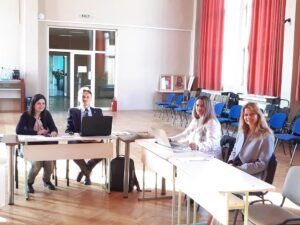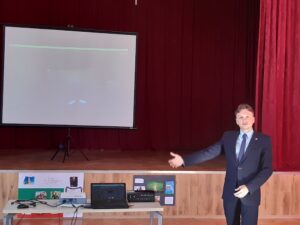 CONTEXT:
Pathological videos are a new phenomenon that is becoming more common on the Internet. The popularity of Pathofilms on YouTube and social media generates a lot of pathological behavior consisting in harming other people, unfortunately they are becoming very popular and widely watched by young people in the European Union. Young people have unlimited access to the Internet. To prevent unsafe online activities, they need to understand the dangers of anti-social behavior that is widely promoted and earned by big companies like YouTube. Pathostreaming can be defined as: "Malicious content on the Internet and material that may evoke negative emotions in the recipient or promote dangerous behavior."
OVERALL OBJECTIVE:
The overall aim of the ANTI-PATOSTREAM project is to exchange best practices to start shaping the basic educational framework for emergencies and digital skills in the youth sector at European level, integrating the experience of partners involved in various technology-related topics and avoidance of harmful content. We will also explore different methods of educational practice such as peer learning, participatory learning, and engaged and online learning.
SPECIFIC OBJECTIVES:
• exchange of best practices between organizations dealing with digital critical situations and skills, focusing on methodologies, conditions and content of digital skills in youth education
• exchange of best practices on the development and implementation of an educational program to prevent harmful online content.
• contributing to efforts to improve the competences of low-skilled young people in digital skills, i.e. providing them with accessible training on improving their digital skills
• Identify and develop a strategy for future EU funding and new opportunities for a pan-European standardized prevention program for "harmful content for young people" that can be EU-wide
• promoting cooperation of the project consortium with other stakeholders such as local municipalities, corporations, youth organizations etc. and increasing their impact on youth education.
REQUIREMENTS:
• Dangers of harmful content (eg pathological digital content streaming) (critical coping skills for harmful situations among young people and technology ethics)
• Accessible, relevant, critical digital skills / educational resources for young people and youth educators, containing best practices in educational prevention;
• An effective way of sharing innovative content and ANTI-PATOSTREAM knowledge with other practices (scalability, possibility to reuse already developed content / materials)
TARGET GROUP:
The main target group of this project is young people with a special focus on low-skilled young people from marginalized neighborhoods. According to reports of harmful content, it is youth that are most at risk due to a lack of role models in the social environment
On July 8-9, 2021, a meeting of the Project "Patostreaming" counteracting pathological cyber streaming attitudes amongst youth was held in Warsaw. We talked about the problems of pathostreaming in our countries and the threats occurring on the Internet. We presented the situation regarding pathostreaming in Poland to our foreign guests with the help of the Ombudsman's report from 2019, which was devoted to this problem. It was great meeting our partners in person.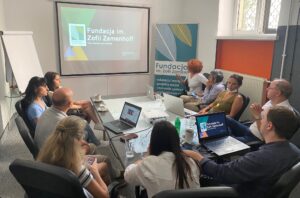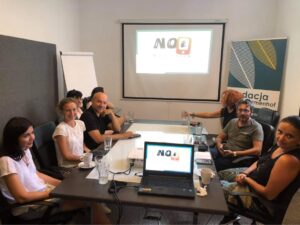 Erasmus + project "Social media marketing skills for young people with disabilities"
SOCIAL MEDIA MARKETING SKILLS FOR YOUNG PEOPLE WITH DISABILITIES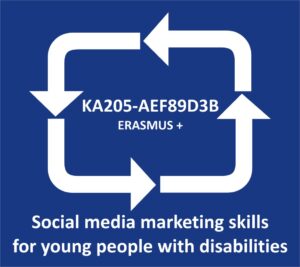 Our project has 4 partners, including one of them, Zofia Zamenhof Foundation is a leader. Below are brief descriptions of the project partners.
Zofia Zamenhof Foundation
We want to contribute to increase the level of education of various social groups in countries where we are going to run our work and to have an influence on the integration processes between nations. We are certain that the education gives a chance to grow and makes the social differences smaller. Real and deep intercultural dialogue is only possible thanks to education. Thus, our work aims also at education and training, also in the aspect of international cooperation. Zofia Zamenhof foundation at preserving democratic structures and European values in Poland and spreading these values in eastern Europe countries which do not belong to European Union yet. Shaping civil attitudes as well as supporting civil activities are main directions of our foundation.
Partners:
Rezekne Academy of Technologies
Since the very beginning of the Republic of Latvia, institutions of higher education have had significant and important role in the development of Latgale region. Between 1925 and 1944, there was Rezekne State Teachers` Institute in Rezekne. Since 1991, there was Rezekne Teachers` Institute which was incorporated in the RHEIas the Faculty of Pedagogy in 1995. The independent higher education institution revived when Republic of Latvia restored its independence in 1991. There are three faculties at Rezekne Academy of Technologies (RTA) : Faculty of Economics and Management, Faculty of Engineering, and Faculty of Education, Languages, and Design. RTA faculties, three scientific institutes, and cooperating institutions promote the development of science and research, acquisition of new technologies, development and transfer to Latvian national economy.  www.rta.lv/en
Ecoistituto del Friuli Venezia Giulia
Ecoistituto is a non-profit research institute created in 1989. The activity of Ecoistituto focuses on sustainable development following a multidisciplinary approach finalized to promote effective and sustainable results and enhance the livability of citizens. Ecoistituto is involved in local and international projects for young people and older persons. Ecoistituto developed educational initiatives for children with special needs.  www.ecoistitutofvg.it
Academy of Labor, Social Relations and Tourism in Kiev
The Academy has the 4th level of accreditation (the highest in Ukraine) and the right to give a state standard diploma of a bachelor's or master's degree.
The Academy carries out training of bachelors within 4 years and masters within 2 years. It has two forms of studying: full-time and distant.
Main specialities of the Academy: Finance, Marketing, Economics of Enterprise, Management, Sociology, Social Work, Law, Tourism. www.socosvita.kiev.ua
Website is a part of dissemination of the project of Strategic Partnership in Erasmus Plus Youth titled: "Social media marketing skills for fostering the inclusion and employability of young people with disabilities". Duration: 01/10/2019 till 30/09/2021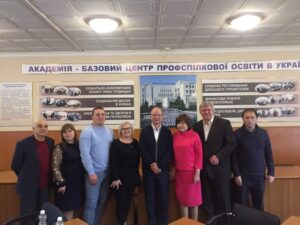 Project partners:
Zofia Zamenhof Fondation, Poland
Academy of Labor, Social Relations and Tourism, Ukraine
Rezekne Academy of Technologies, Latvia
Ecoistituto del Friuli Venezia Giulia, Italy
Products. Activities, Types of works:
Education, Training, Social policy, International relations, Eastern Partnership, EU programs, Seminars
Contact:
Poland: z.dabrowski @ Pocztowy.onet.plwduranowski @ gmail.com Ukraine: glp2002 @ ukr.netyaroslav.golovko @ gmail.com
Italy: [email protected]
Latvia: [email protected]
Moodle SMM4WIN course
Erasmus Plus project "Social media marketing skills for young people with disabilities" The course of basic level:
Ecoistituto_topic02_basic_level
Topic 3 Social Media Essentials Facebook_Part 1 Topic 3 Social Media Essentials Facebook_Part 2 Topic 3 Social Media Essentials Facebook_Part 3 Topic 4 – Essentials of Youtube
computer and me
computer and me 2
Internet and me
The project "Academy of Innovation and Start-ups. From garage to Wig 20 "
Announcement – Fundacja im. Zofia Zamenhof invites you to submit offers in response to market research for the implementation of a training service consisting in conducting a series of trainings in the field of new technologies and professional development opportunities in the IT industry, for about 20 participants of the project entitled "Academy of Innovation and Start-ups" From garage to Wig 20 "
Offers should be sent in the form of a completed offer form by August 24, 2019, by 4:00 p.m. to the following address: [email protected] 
Before developing an offer, read carefully the content of the inquiry and the requirements of the Ordering Party specified in the Inquiry. Any questions regarding this inquiry should be directed to the following address: [email protected]
Interested persons, please download and see the following files:
Offer form
formularz oferty
General information about the project:
Foundation Zofii Zamenhoff in cooperation with:
University of Economics and Management in Łódź Association Center for Supporting Local Activity CAL The National Center for Research and Development implements the project:
Academy of Innovation and Start-up "From garage to WIG 20"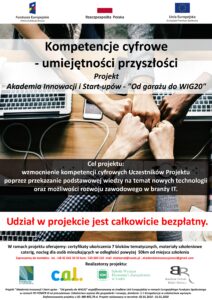 Priority Axis III: Higher Education for the economy and development; Action 3.1: Competences in higher education; IP: National Center for Research and Development.
The aim of the project is to prepare and implement a new training offer for 100 people (60K and 40M) to increase digital competences by acquiring knowledge about new technologies and opportunities for professional development in the IT industry.
For project financing from the EU: PLN 480,805.70.
The project is carried out between 30/01/2019 and 31/01/2020
Project Office: Łódź ul. Narutowicza 86, Dean's Office of SWEiZ
Contact: [email protected]; akademiai[email protected] tel: 42 642 30 50 and mobile 530 600 310
Information on the completion of the Project "Academy of Innovation and Start-ups. From garage to WIG 20 "
The webinar, which took place on June 25, 2020 at 3 p.m., was a discussion of experts and trainers aimed at summarizing the project in connection with its completion on June 30, 2020. The event was open to the public.
The topic was also the discussion of the effects of the training under the project "Academy of Innovation and Start-ups -" From garage to WIG20 ′′ "and changes resulting from the transition to remote learning (caused by the epidemiological situation in the country – COVID19). The organizers of the meeting and the creators of the project also indicated further development paths of the represented institutions in terms of planned project activities, including planned training also in a remote form.
For more information, visit http://akademiastartup.cal.org.pl/
Training materials and other project information are also available on this project page at all times.
Please use them!