Project: Creative Box: Promoting innovative approaches to creating educational forms in work with youth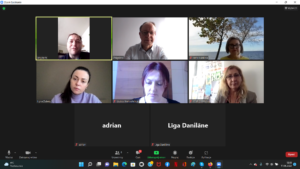 Project duration: November 2021 – November 2023
Creative approach in the processes of educating young people is becoming more and more important and desirable skill nowadays.  Creativity is not only the engine of economic development or an innovative approach to education in a rapidly changing world, but also a guarantee of socio-cultural change and a way to deal with social challenges, as well as problems caused by the coronavirus pandemic and closure.  Modern realities force us to review all pedagogical practices and evaluate them in line with the requirements of digital learning.  There is therefore a need to combine a creative approach to learning with the digitalisation of all educational processes, which will improve the quality of youth work, and this is what the INEDA project is doing.
What do we want to achieve by implementing the project
INEDA aims to promote an innovative approach to creating educational forms in youth work by shaping the skills of creative thinking and a creative approach to the educational process in youth work.  The project proposes the use of a creative approach in creating educational forms as an engine of changes in the learning process.
The creative thinking skills, tolerance, teamwork and problem solving of youth educators, which will be developed during the project, will contribute to better dealing with inclusion and diversity through the use of more varied and better adapted styles of youth work.  As a result, the youth sector will be better able to adapt to crisis situations, which will allow for a more digital and flexible exit from the crisis, thus contributing to the implementation of strategic EU priorities.
Development of social entrepreneurship – new opportunities and development paths. SocEnter project.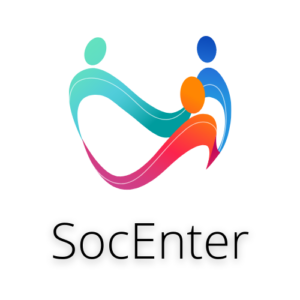 Project duration: December 2021 – December 2023
A big problem is the lack of adequate education in the field of social entrepreneurship. Through cooperation and international exchange of internships, we plan to expand our experience in this field. The basic needs are clear – educating tutors and employees of organizations participating in the project, sharing experiences and joint planning of activities in the field of economy and social entrepreneurship. During the project, we want to create a professional consortium that will prepare high-level training concepts for people who want to set up social economy entities and deal in practice with social entrepreneurship. We want to prepare a specific guide. We believe that the social economy is a good form of fighting against social exclusion.
We have noticed that often beginning social entrepreneurs are left alone with their ideas and have no one to help and advise them. The result of our project will be active help for adults in developing an active attitude as well as entrepreneurship and competences in the field of the social economy. By addressing these issues, we strive to support the use of new educational methods and modern technologies in the science and education of social entrepreneurship.
What do we want to achieve by implementing the project
Our main goal in this project is to share experiences, knowledge and acquire useful competences for the development of social entrepreneurship. One of the important goals that we plan to achieve is the creation of an extensive educational program on the creation of social economy entities for interested people and organizations. The complexity of this project requires us not only to become practitioners, but also to broaden our view on a whole range of topics related to social entrepreneurship. The project requires us to become experts in this field and in order to properly coordinate our future activities, we have to share good practices and exchange experiences and knowledge with all project partners.
Family and personal portfolio management – pitfalls and threats

Project genesis
In no secondary school or vocational school, there are no classes in economics and practical dealing with financial matters, as is the case in most fields of study. The only exception are schools and economic faculties. What we mean here is, first of all, practical knowledge of economics, i.e. the everyday dimension. They do not teach us in schools and universities how to protect ourselves from financial frauds and how to deal with a complicated system of contracts and financial offers. Through our training, we want to fill these gaps and increase people's awareness of managing their own budget.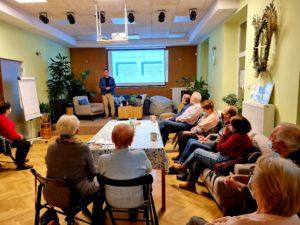 What do we want to achieve by implementing the project
The main goal of our project is to increase competences in personal finance management and in shaping a balanced and coherent home or personal budget. As part of our training, eight thematic modules have been developed, dealing with issues such as forms of doing business in Poland, getting out of the spiral of debt or workshops on understanding civil law contracts.
Classes are conducted in the Mazowieckie Voivodeship. Detailed information can be obtained by writing to the following address:
biuro@zofiazamenhof.pl